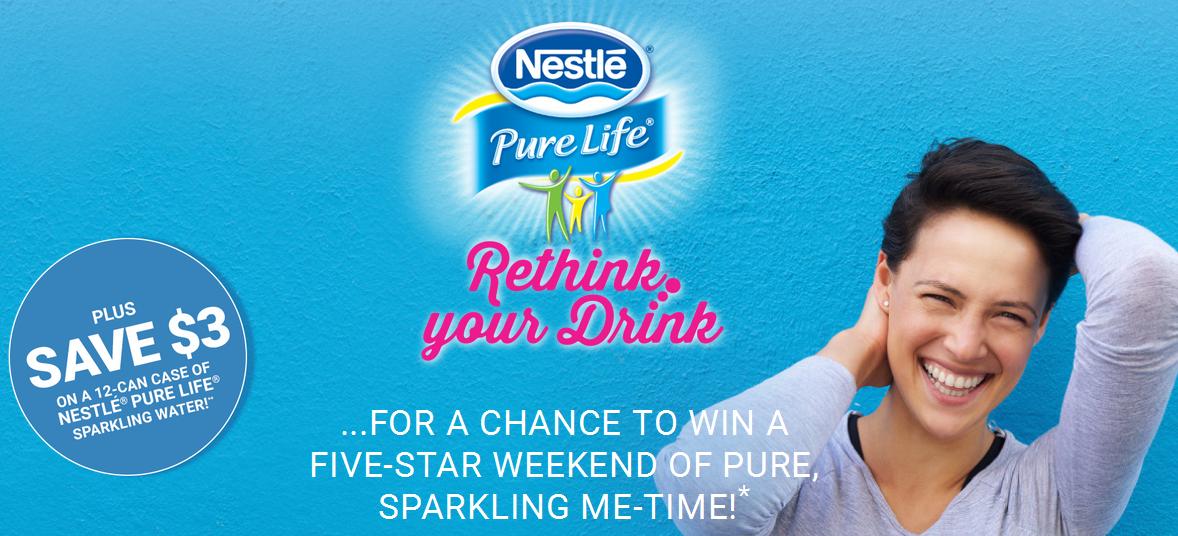 Enter the Sparkling 7 Day Challenge contest from Nestle Canada, and you will gain access to a printable coupon for $3 off the purchase of a 12pk of Nestle Pure Life Sparkling flavoured water!
To enter, you must access your MyNestle account, or create one. You may have conveniently just registered the other day in order to print that Rustico pizza coupon, so you may not have to register for this. You must then share your "water wisdom" in  150 words or less, by expressing what's behind your desire to make wellness choices in your life, such as drinking more water.
Once you have entered, a coupon code will then be sent to the email address that you have provided, and  you can print the coupon from your email. This is a SmartSource coupon, and there is a limit of one coupon per person, valid on any variety of a case of 12 Nestle Pure Life Sparkling Water.
Click here to enter and access your coupon.