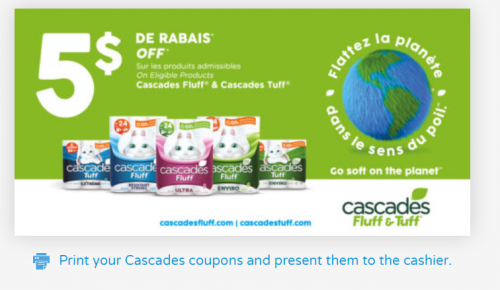 A new high value coupon is now available for Cascades Fluff and Cascades Tuff products! Save $5 on the purchase of Cascades Fluff & Cascades Tuff products with this new printable coupon that you can access through the link at the bottom of the post.
You will have immediate access to the coupon after entering your email through the link below, and you are able to print as many copies of this pdf coupon as you wish. The coupon is valid until December the 31st, 2022, and may be used on the purchase of any Cascades Fluff or Cascades Tuff product, with the exception of those products sold at Costco and Dollarama. The coupon does state a limit of one per product purchased which does make it easier to use on multiples, however, seeing as how it is a printable coupon you might find that some retailers will not take it.
Click here to print your coupon for $5 off the purchase of Cascades Fluff and Tuff products.