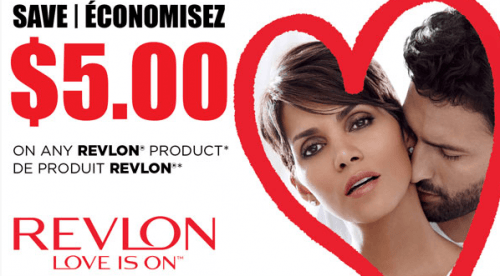 Loved the recent $5 off Revlon HD Lipstick coupon? Forum user MapleLeaves got an even better one this time.  Save $5 on any Revlon product priced at $10 or more.  This coupon expires on March 31, so you do not have long to use it but there are some great deals to be bought with this coupon.
I checked out Walmart to see what products were over $10:
Revlon Photoready Concealer $10.46
Revlon ColorStay Overtime Lipcolor $11.37
Revlon Nearly Naked Makeup $11.46
Revlon Photoready Eye Primer + Brightener Photoready Eye Primer + Brightener $11.96
Revlon foot tools $11.96
They also have many face products at $15-17 including their Photoready Perfecting Primer and Airbrush Mousse foundation.  Click here to see the full selection.
This coupon is from  TimePlay promotion at Cineplex.  Click here to print your coupon and click here to see the forum discussion.