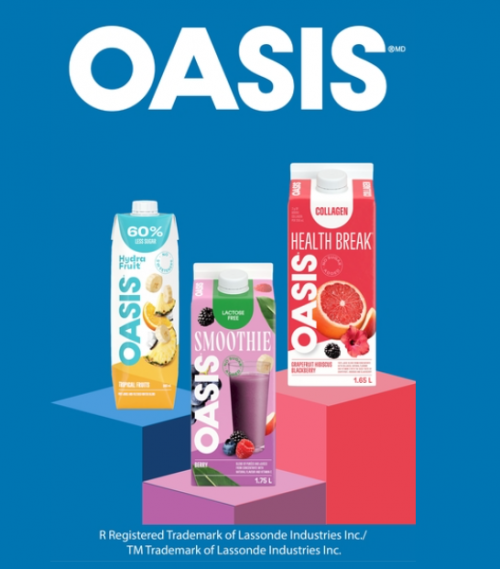 Oasis Canada has now made printable coupons regularly available through their website, and you can currently get a coupon for 50 cents off any Oasis juice product by clicking the link below.
This coupon is valid on the purchase of any Oasis product, 8x200ml, 960ml 1.65L, or 1.75L, any flavour, and it expires on May the 31st, 2022. Four coupons per month total may be downloaded per person/email. If you have printed all of your coupons for this month then you can check back next month for more coupons.
There are not many Oasis products advertised in the flyers for this week so you might want to print your coupons and wait for better prices to use them with during the month of May. If you were hoping to use them no, No Frills Ontario the the 960ml juices priced at $1.69, 1.75L is priced at $4.49, and the 8x200ml juice boxes are priced at $2.99.
Click here to print your coupon for 50 cents off the purchase of Oasis juice.