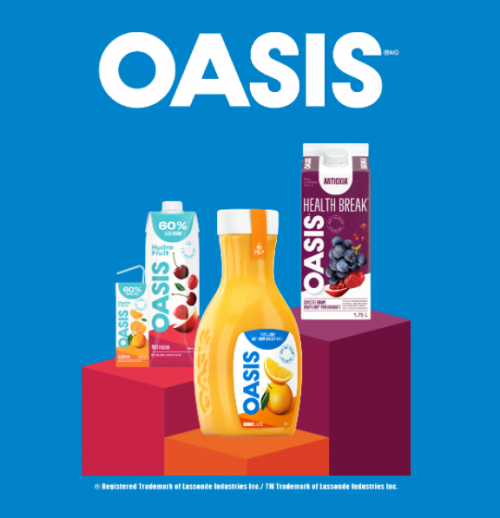 Oasis Canada has  a new printable coupon available, and this one will save you 50 cents on the purchase of any Oasis product. You can find this printable coupon through the link below, where you will be required to enter your name and email address to access the coupon.
The coupon is valid until April the 30th, 2022, and it is valid on any Oasis product, 8x200ml, 960ml, 1.36L, 1.65L, 1.75L, any flavour. This is a pdf coupon, however, once you enter your email address and generate the coupon it will have a unique code on it. If you generate the coupon one time and print multiples, then these are copies of the same coupon and not valid. You will have to use a different email to generate a unique coupon with a unique code each time for each print.
Click here to get your coupon for 50 cents off the purchase of any Oasis product.