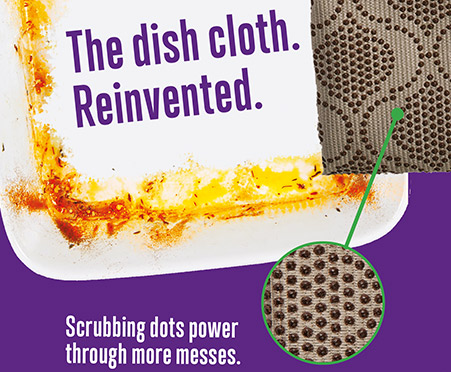 3M Canada has a new printable coupon available for one of their Scotch-Brite products. Save 50 cents on the purchase of a Scotch-Brite Scrubbing Dish Cloth when you print and present this coupon.
These dish cloths are regularly priced at $3.97 at Walmart Canada, just to give you a general idea of what they cost before you print the coupon. While this is not a high value coupon, the coupon is valid for a very long time, so you may want to consider printing it and hanging on to it until you manage to find a really great price. You will have until December the 31st, 2018 to redeem the coupon. Also, there is no limit to the number of times you may print the coupon.
Click here to print your coupon for 50 cents off the purchase of Scotch-Brite Scrubbing Dish Cloths.