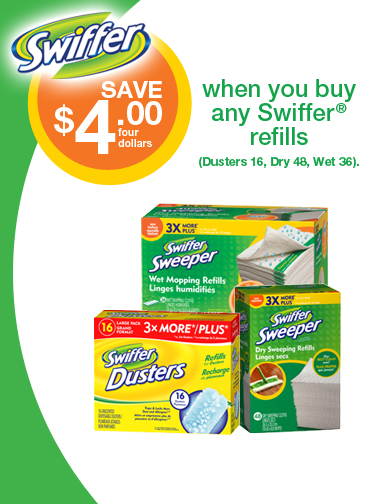 The Swiffer coupons are back on save.ca!  Good thing too because I love Swiffer and I don't have any more coupons for them.  It's the same ones as before.
$6.00 when you buy Swiffer WetJet plus ONE refill
$5.00 when you buy ONE Starter Kit and ONE Refill
$4.00 when you buy Swiffer Refills
$3.00 when you buy TWO small or ONE medium Swiffer refill
These are great coupons seeing as the refills have been going on sale alot lately.  And if you're one of the lucky ones with a London Drugs handy, these are great for stacking!
To order your Swiffer coupons from save.ca please click here.