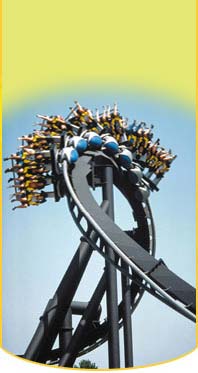 Now is a great time to head to Canada's Wonderland!!  The whole family can get in for less than the regular admission price when you order online and use the coupon code Thrills09.  This coupon code is valid until November 1, 2009.  All you have to do is put the coupon code in the Company ID field at checkout.
Here are the prices:
Junior / Senior $28.00 (Reg: $31.49) for ages 3 & over, under 48″ tall or ages 60 and over
Regular Admission Single Day $37.00 (Reg: $42.44) for ages 3-59, over 48″ tall in shoes
Pay once visit twice $47 (Reg: $57.30) for Ages 3 and up, over 48″ tall in shoes
Thank you shawnsgal for the information.