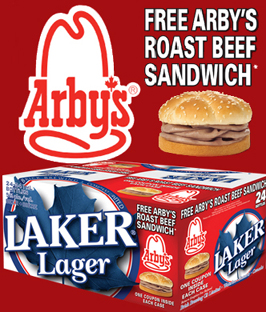 MMMMM … Beer and Arby's.  I don't think it could get more perfect than this!
Limit one sandwich per coupon and limit one per customer per order. Coupon valid through Dec 2009 at all Arby's locations in Ontario.
No purchase necessary : Send a postage paid self addressed envelope to
Arby's Roast Beef Sandwich
400 Bingemans Center Drive
Kitchener ON
N2B 3X9
Click here for more details.
Thank you couponlady for the information.