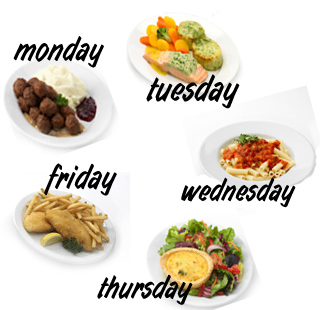 IKEA is having daily weekday deals on their food. This is good Monday to Friday from 5 pm – 8 pm only. It looks like this offer is good at all of their locations.
MONDAY
15 pc. Meatball plate with fries
Regular $5.99, for $2.99
TUESDAY
Stuffed salmon with vegetable medallions
Regular $6.99, for $3.49
WEDNESDAY
Organic pasta with marinara sauce
Regular $1.99, for $1
THURSDAY
Vegetarian quiche with salad
Regular $5.99, for $2.49
FRIDAY
Haddock & chips
Regular $5.99, for $2.99
In addition to these weekday specials, Ikea Restaurant also has:
Free UTZ certified coffee 30 minutes before store opening
Free baby food in combination with an adult meal
Free refills on coffee teas and soft drinks
Always an organic offer
Always a vegetarian offer
Play area for children
Looks like I've found another excuse to visit my local Ikea sometime soon. These prices look great and I'm eager to try them out. Question is, which day to go? All of them look yummy!
Click here to find an Ikea store near you.
Thanks to Melissa13 for this great post!