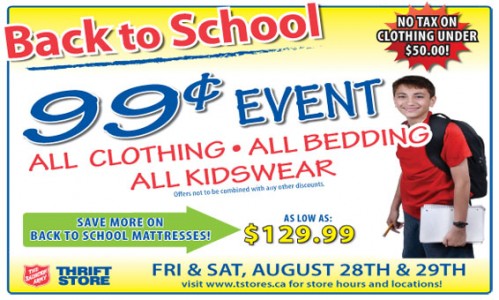 Yet another great Back To School event!  You can't beat items for 99 cents!!
Salvation Army Thrift Stores are having a 99 cent event on August 28 and 29. All clothing, all bedding, all kidswear. No tax on clothing under $50.00. Mattresses as low as $129.99 for anyone college bound or in need of one.
Thank you wellcalm for the information.