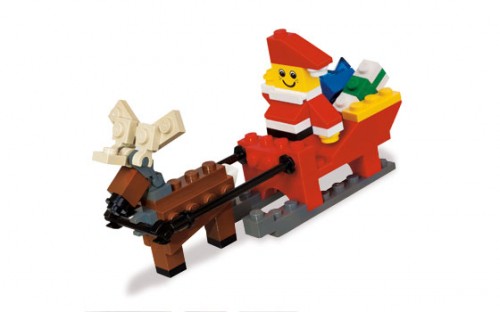 Toys R Us put out their big toy book this weekend and it is bursting with deals. I'm just going to highlight the BOGO deals for complete flyer click here. Don't forget Toys R Us price matches and if you're buying before November 9 online with Paypal you can get $15 back on an $100+ purchase. Shipping is free on oders $100+ (for complete details click here).
FREE Toby's Windmill

WUB $120+ Thomas Wooden Rail Items

FREE $5 Gift Card  WUB  Chuggington 3 Pack DVD Gift Set
FREE Beauty & The Beast Color Wonder or Iron Man 2 Color Explosion WUB $25+ any Crayola items
FREE Happy Feet Bag WUB any

Happy Feet 2 Toys

FREE Transformers Bag WUB any Transformers Toys

FREE R2-D2 USB WUB $50+ any Hasbro or LEGO Star Wars toys

FREE Chocolate Boardgame WUB $35+ any Hasbro Games


FREE Karaoke CD WUB

The Singing Machine CD/CD+G Karaoke System
FREE iHome Docking Station WUB An Ipod Touch
FREE Playstation Move Charging Station WUB The Move Motion And Navigation Controllers
FREE $20 Gift Card WUB Playstation®3 320GB Uncharted 3 Bundle
FREE $20 Gift Card WUB XBOX 360 Kinnect Sensor
FREE Wii Hockey Stick WUB NHL Slapshot
FREE $10 Gift Card WUB Nintendo 3DS
FREE $10 Gift Card WUB Nintendo DSi XL
FREE Rainbow Stylus Pack WUB Nintendo DSi
FREE LEGO WATCH WUB $75+ LEGO products
FREE $10 LEGO Savings Card with any LEGO purchase (excludes video games, electronics, and toddler furniture)
Free items only available in store excluding express locations. Minimum purchases must be made before taxes.
BOGO half off $10.99 Perler Bead Bucket
BOGO half off $12.99 Lalaloopsy Large Doll Fashions
BOGO half off  Moshi Monsters And Gomu (excludes video games)
BOGO FREE  $8.99 Energizer Max Batteries
Free item must be of equal or lesser value. Offer not available for clearance items
BUY $50+

CARS diecast vehicles or tracksets GET Holiday 2 Pack for $5

BUY $75+  GET 13.5″ Reindeer or Snowman for $9.99
Minimum purchase must be made before taxes.