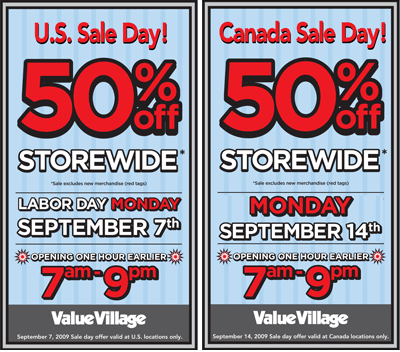 Kids will be back in school, but you can still save on great used designer labels on Monday, September 13, 2009!
Save even more at our big 50% off sale Monday, September 14th (IN THE US – Sale is Monday, September 7th) when all used merchandise will be HALF PRICE! Set those alarm clocks because doors are opening at 7am on sale day – to give you an EXTRA HOUR of BIG savings! Save BIG for Back to School! See you then!
Thank you mickey53 for the information.