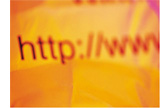 If you're looking for a good website hosting plan, Netfirms has an awesome one, the MAX plan. For $10.00 for 1 year you get::
– 2 FREE domain names (.com .net .org .info .biz and .ca)
– 20GB of disk space
– 750GB data transfer per month
– Host up to 3 websites with a single account
– Support for PHP, Perl, and MySQL
Netfirms is a Canadian company based in Toronto. I've known netfirms for a very long time and I've always been impressed by their support, friendliness and real willingness to satisfy their customers. With 2 free domain names with high quality hosting for $10 is just irresistible.
Netfirms has special support for WordPress, which means that if you have a blog (or want to start a new one) you can have it up and running in minutes.
If you're interested in .ca domain names netfirms by no shadow of a doubt has the cheapest .ca domain names. Unfortunetly, .ca is not available in the Max plan list (but is offered in this plan) so you'll have to contact them if you need to register a .ca.
You can find out more about Netfirm's Max Special Offer here. Offer expires May 31st, 2006.
Update: the offer code is MAX