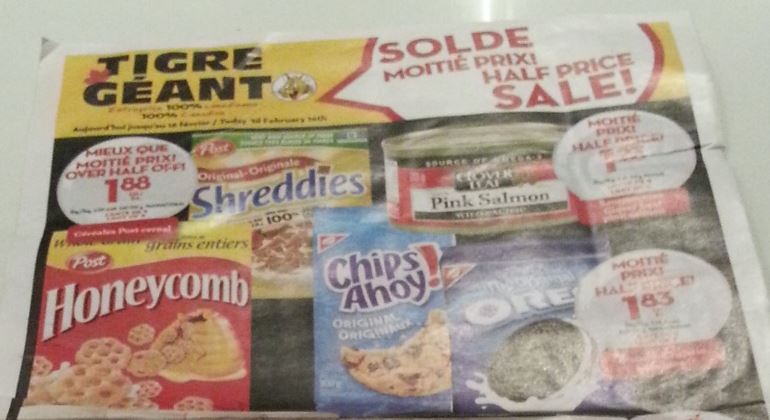 While many of the Quebec flyers are valid only for their local stores, some including Giant Tiger and Canadian Tire are similar across the country.  We have sneak peeks of these flyers from Tioma so you can start working on those shopping lists for next week.
Giant Tiger flyer sneak peek: Half Price Sale!
Post cereals $1.88
Christie cookies $1.83
Spalding bacon $1.99
Snack Packs $0.98
Canadian Tire flyer sneak peek
As we recently mentioned, Canadian Tire has a special offer on Saturday 13th February.  Redeem your e-CT Money and get a 20x e-CT Money back on the amount redeemed.  We now have a flyer sneak peek for this offer.
There are not many outstanding deals in the flyer, but you may find a Valentine's day gift for your sweetheart that is worth redeeming your hard earned e-CT Money.  View the flyer here.