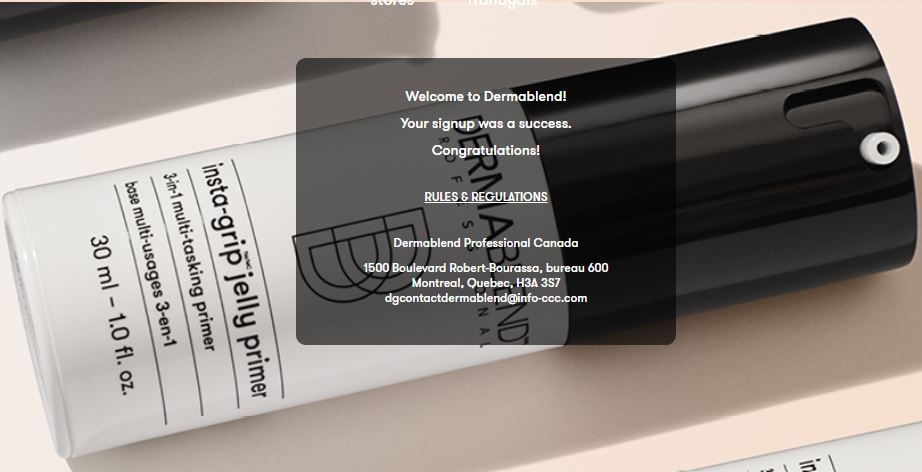 For a limited time you can sign up for the Dermablend Canada email newsletter, and get the opportunity to try one of their products for free. Register for the email newsletter by clicking the link below, and while quantities last you will receive a free sample of their insta-grip jelly primer.
The sample is 3mls in size, which should be enough for one use. It doesn't mention how long it will take your sample to arrive, but you can usually expect to see free samples about 6-8 after you sign up, but possible much sooner.
While it does ask that you provide information like your phone, keep in mind that you do not have to provide your actual phone number if you are not comfortable with that, and you can just input random numbers.