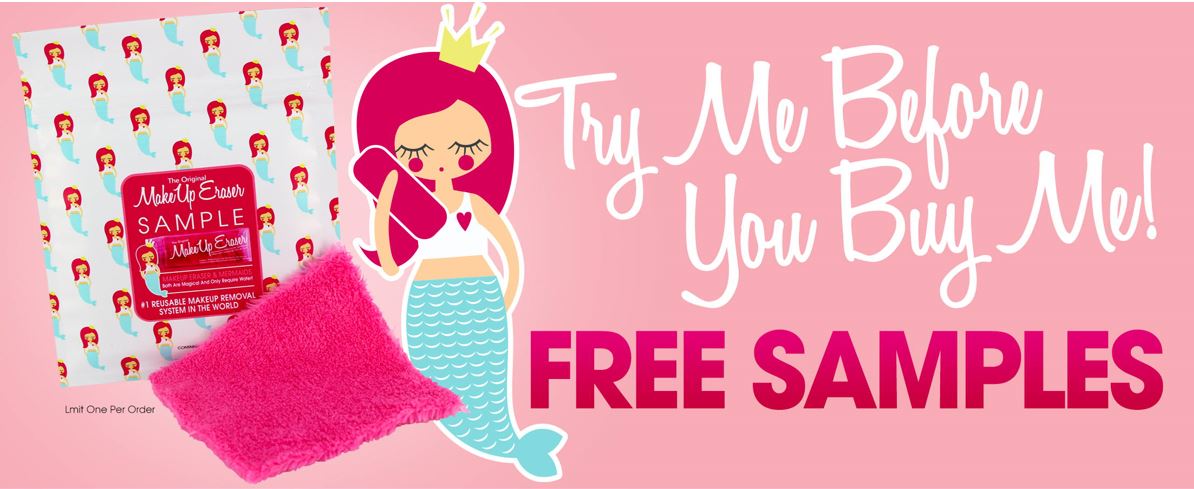 For a limited time you can order this free sample of The Original MakeUp Eraser! There is a limit of one sample per person for this offer. You can visit the MakeUp Eraser website by clicking the link below, where you can add your free sample to your cart and checkout. There will be no charges like shipping for your sample, it is completely free.
The MakeUp Eraser is a cloth that simply needs to be wet with water, and when your face is wiped with it in a circular motion, your makeup will be "erased."
Keep in mind that you will be receiving a piece of a MakeUp Eraser as your sample, and they do warn that this sample may fray. Be assured that the full size product, should you chose to order it in the future, does have a sateen finished, hand-sewn edge, that will not fray in this manner.
Click here to order your free sample of The Original MakeUp Eraser.