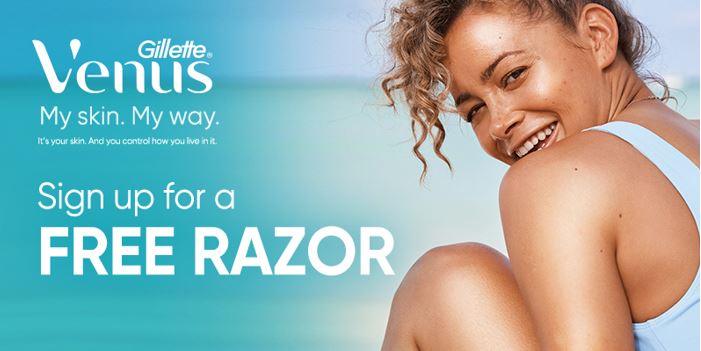 Quickly click the link below, because while supplies last, you can claim a free sample of a Venus Gillette razor!
Once upon a time you could get a free razor sample every other day it seems, but we don't see this as often anymore, so be sure to claim your free sample quickly before they run out. The sample is through TopBox, so it should arrive about two weeks after you successfully submit the form. Several of the latest samples I ordered through TopBox failed to arrived, but hopefully this one does make it.
If you have any issue once you click the link below, start over by copying the link and paste it into a new window. This should fix any problems you are having.
Click here to get your free sample of Venus Gillette razors!