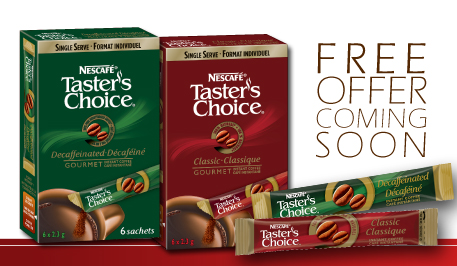 The Nescafe website has a freebie for us!  You can get a coupon that will entitle you to a free Taster's Choice Single Sever Carton of coffee.  These would be great for me because I'm the only one in my house with a coffee addiction.  Sounds like a great freebie to me.   It was suppose to be up and running on Aug 27 but it seems to be up now!
Click here to order your coupon.
Thanks to winyen for posting this freebie for us.