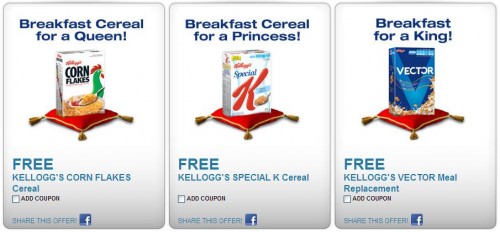 Kellogg's has teamed up with Save.ca to offer a FREE cereal coupon… choose ONE of the coupons shown above and then you can also select 3 more Kellogg's coupons to be mailed directly to your home.
Will you be a King, a Queen or a Princess? (I chose King – is that wrong? haha)
Click here to get your coupon and then click on the link on the left hand side to order
Thanks happy_me24!