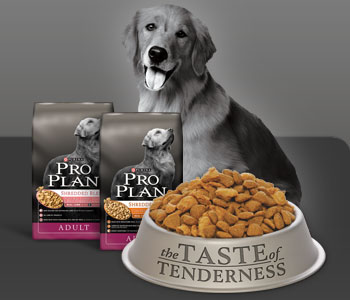 Purina has a new sample for all the dog owners out there.  You can sign up to receive a free 125g pouch of their new Pro Plan Shredded Dog Food.  The sample is for the chicken and rice variety.  You also get  a coupon towards your purchase of Pro Plan Shredded Dog Food.  My dog will love this.  It'll be a nice treat for her, somewhat like getting a chocolate sample in the mail for me.
Click here to order your sample.
Thanks to petsrfun101 for finding and posting this freebie for us.
*This is still valid!*