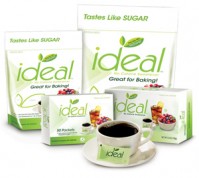 Ideal Sweetener is offering a sample to USA and Canada residents. Just put your province in under state, and postal code under zip code. This sample takes 4-6 weeks to arrive.
Click here to order your free Ideal Sweetener sample
Heres a bit of info on what sweetener they use.
Xylitol is a natural sweetener, found in fruits and vegetables. It is even generated by the human body during metabolism. Xylitol was first derived in Finland in the 1900's by extracting it from birch wood.