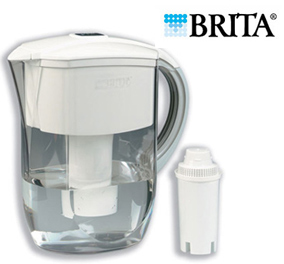 In celebration of Earth Month, Brita will be giving away a total of 12,000 FREE PITCHERS AND FILTERS at events across Canada this spring — making it even easier for Canadians to make the switch from bottled water to filtered tap water in a refillable bottle.
In addition to the free Brita pitcher and filter giveaway, the events will also feature a host of interactive games and activities with the opportunity to win various spot prizes throughout the day. Brita ambassadors will also be onsite to encourage Canadians to take the FilterForGood pledge to reduce their bottled water waste.
Watch for Brita FilterForGood events in the following cities:
Calgary
Eau Claire Market (202-200 Barclay Parade Southwest)
Thursday, April 1, 2010
11:00 a.m. – 7:00 p.m.
Ottawa
ByWard Market (55 Byward Market Square)
Saturday, April 17, 2010
8:00 a.m. – 4:00 p.m.
Toronto
Yonge-Dundas Square (1 Dundas Street East)
Thursday, April 22, 2010
11:00 a.m. – 7:00 p.m.
Click here for more information.
Huge thanks to couponlady for posting this great giveaway!