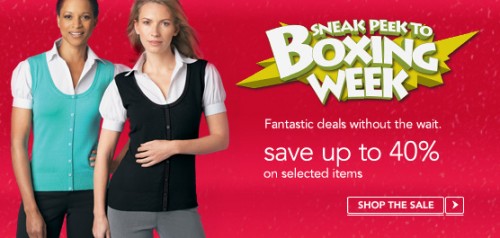 The first 200 customers in store through the mall doors (adjacent to cosmetics) at Sears on Saturday, December 12, 2009 will receive a free roll of Christmas wrap, 3-pack of Lindt dark peppermint chocolate, and $10 Super Bucks certificate off a $50 minimum purchase. One per adult customer.
If you plan on going to the mall early on Saturday, be sure to make Sears your first stop.  These are great freebies which Sears offers on a semi-regular basis, and I have taken advantage of them many times.  I'm mostly looking forward to the Lindt chocolate! Mmmm….
Looking for an online deal? Save 10$ off 100$ by using code 941612286!
Thanks to cinny for this wonderful post