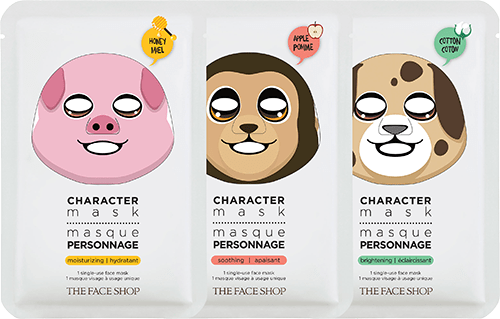 If you are not familiar with THEFACESHOP, they have brought Korean skincare to Canada and have stores across the country.  It wouldn't be Korean skincare without sheet face masks and you can get a free character mask from TopBox.  They had adorable reindeer themed ones for Christmas and have various masks throughout the year.
It looks like this is a coupon as it said the voucher will be sent to me within 48 hours, so you may want to check that you have a local store to pick up your free character sheet mask.  You can find a list of Canadian locations here.
You can order your free mask here.  You will need to send yourself an invite (social sharing will give you an instant link while email can take a while) and use that to input your information.  A total of 15,000 sheet masks are available.