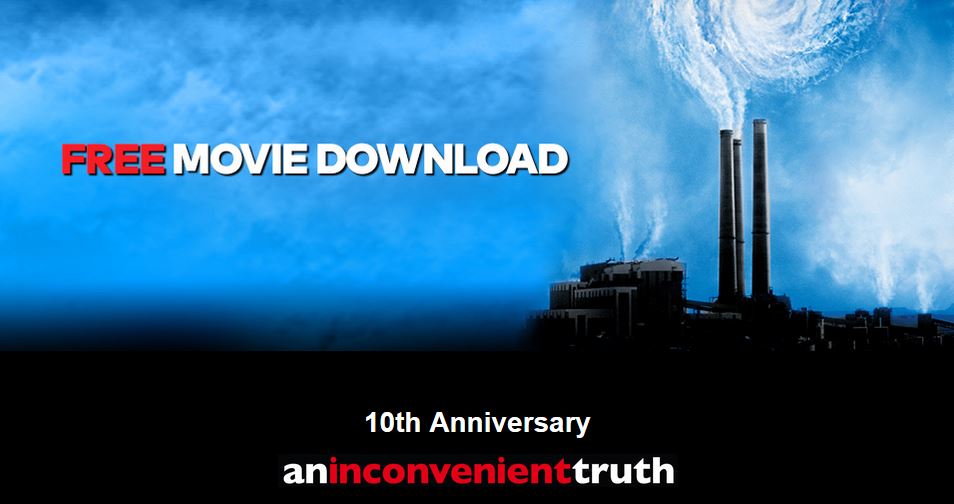 For the tenth anniversary of the Sundance Festival premiere of An Inconvenient Truth, the Cineplex Store is offering a free download of the movie.
It is rare that documentaries make big money, but An Inconvenient Truth became one of the highest grossing documentaries ever and earned two Academy Awards.  If you are not familiar with it, An Inconvenient Truth is directed by Davis Guggenheim and focuses on former United States Vice President Al Gore's campaign to educate citizens about global warming.
Don't miss out on this special opportunity to add An Inconvenient Truth to your movie collection today.  Click here to get your free download.  Once you have chosen your format and logged into your Cineplex Store account, you will see an order of $0.  Confirm your order and your movie will show in My Content.  Don't forget, this is only available today.