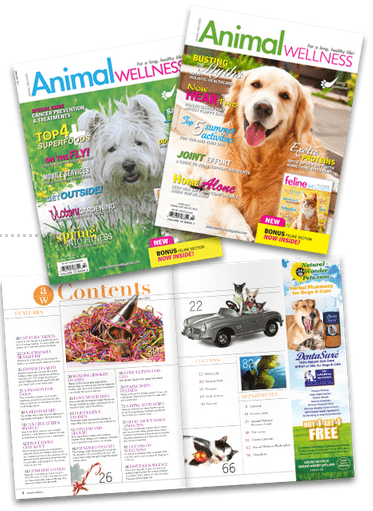 Animal Wellness Magazine will help you provide your cat or dog a long, healthy life! Now you can get tips and read great articles from an Animal Wellness Magazine issue for FREE! The free issue offer from Animal Wellness is only available for one redemption per address.
Animal Wellness is the #1 Natural Health Magazine for Dogs and Cats. By reading their magazine you will learn about dog or cat health, nutrition, training and lifestyles.
Get your FREE Issue of Animal Wellness Magazine by filling out the simple form here.