GoodLife is offering free workouts this week until April 21st for friends and family. Great time to try it out if you're currently debating whether or to buy a membership. See the front desk at your local GoodLife for more info.
Tommorow from 4-8pm there will be anniversary special where you can enjoy an enjoy hot yoga for FREE. Get your coupon here.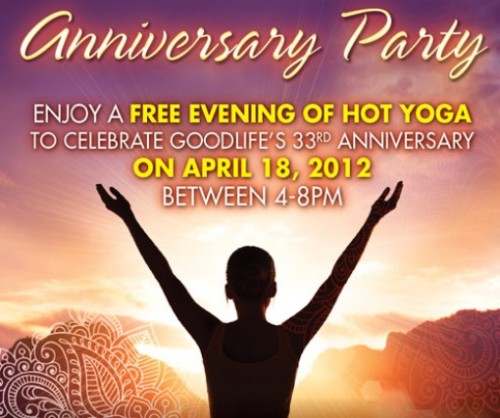 If you don't have time to get in on this free event they also offer  3 visits.