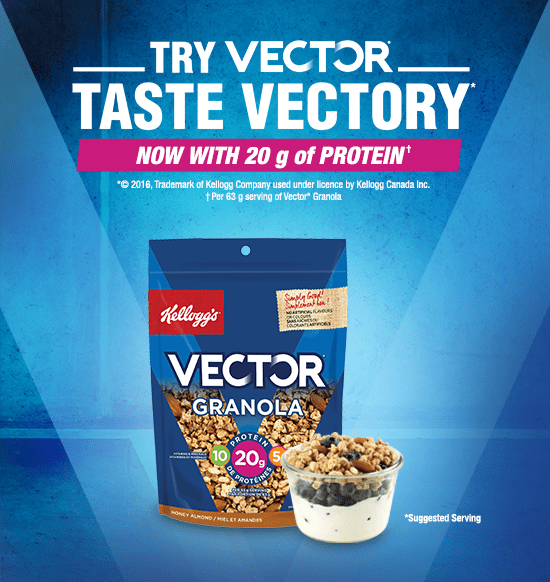 Very quickly you can head over to the Websaver.ca portal through the link below, and order a free product coupon for Vector Granola!
Select the coupon and sign in to your existing account, and you will receive, by mail, a coupon for a free bag of Vector Honey Almond Granola, 317g. This is going to go very fast so don't hesitate. I picked up a few bags of the granola last week and it is delicious on top of yogurt.
Click here to get your free coupon for Vector Honey Almond Granola through WebSaver.ca!