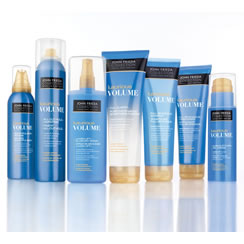 Here is another freebie from John Frieda. Don't forget to tick the box on the bottom for the sample request. Sample includes Luxurious Volume Shampoo (8.3 mL), Luxurious Volume Conditioner (8.3 mL), and Gel Creme (4.4 mL). They had a sample for their Sheer Blonde line awhile back, and I received that. Can't wait for this one!
Click here to order your sample.
Thanks Michelle03 for finding this freebie!