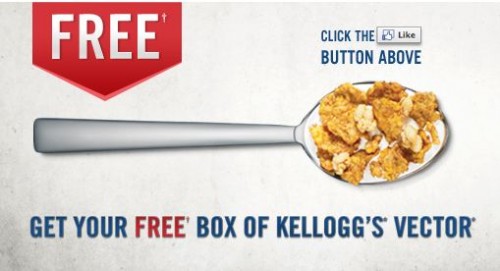 Vector is offering a free box of ceral when you like them on Facebook and follow the link to Save.ca
Of course it wouldn't be a traditional Facebook freebie without the bugs and technical problems. I just had to refresh a few times to eventually get it to work.  Click this link to check out Vector on Facebook.  This link may or may not take you directly to the coupon. It's worth a shot.
Thanks Dealsniffer and Katebug for the heads up on this!