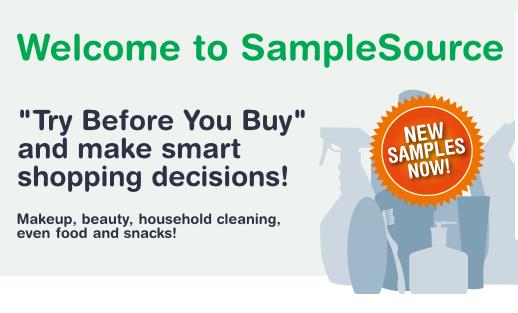 WE have all been waiting for this exciting freebie to go live, and here it is, the Fall SampleSource sample pack!
Log in to your account, answer a few questions about what your household currently is using in many different product categories, and you will be offered samples to select. Your samples may vary depending on the answers you provide. I was able to select 13 samples, which include the following brands and products:
Emergen-C
Tetley Signature Tea
Jergens Wet Moisturizer
Ziploc Storage Bags
Frizz Ease
Brookside Chocolate
Nordica Smooth
Finish Diwshwasher Cleaner
Vector Bars
Breathe Right Nasal Strips
Melitta Singe Serve Coffee
Arm & Hammer Toothpaste
Royal Canin Mini
If you have never received these samples you can sign up now! You will also be able to choose a free magazine subscription in either a digital version or a print version mailed to you.