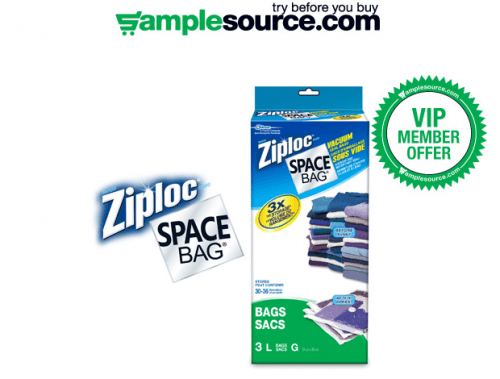 Check your emails for a VIP member offer from SampleSource.com.  There is a unique link to order a sample of Ziploc Space Bags but quantities are limited so check now.
A three pack of these bags retails for about $15 at Walmart.
Each Large bag holds 10 – 12 sweaters
Airtight- waterproof -Reusable
Zipper seals easily with Sure-Zip slider
Great solution for storing out of season clothes
21.5×33.5″ per bag
If you are not a samplesource member, you will likely not get this offer on signup, but sign up now so you are eligible for future offers.  Click here to visit samplesource.