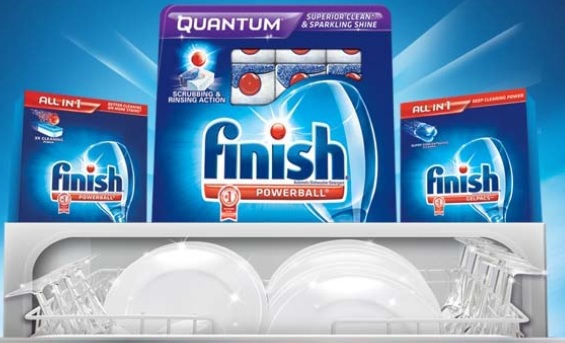 It seems there are constantly try me free offers for various Finish dishwasher products, and here is one that begins February the 12th. This offer will refund your money for purchasing a Finish Dishwasher Cleaner product. The previous offer actually ends today, February the 9th, so you still have time to participate in that offer before you submit this new one if you wish.
This new offer can by found by selecting "605K6" from the drop down menu through the link provided below. The terms of this offer state that you must purchase any one Finish Dishwasher Cleaner, Jet-Dry, Quantum Jet-Dry (200ml or larger) or Dishwasher Freshner, and you will receive up to $8 to cover the cost of the product, plus taxes, by mail. Again, like the Resolve rebate I just mentioned in the previous post, this is an electronic submission and you are not required to mail in your receipt. What this means is that you can purchase both the Finish and the Resolve product on ONE receipt and submit for each offer.
Like the Resolve rebate, your purchase must be made between February the 12th, and March the 12th, and your request for a refund must be submitted by April the 12th.