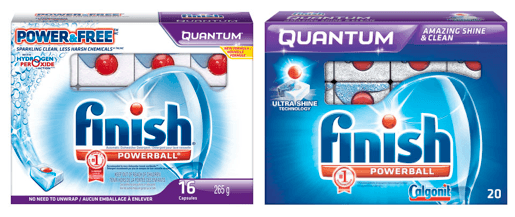 It feels like as soon as one Finish mail in rebate offer ends, another begins! Thankfully there is a brand new mail in rebate offer for select Finish products, with which you can receive up to $8 back on your purchase.
The rebate is valid on purchases made between April the 11th, and May the 18th, 2015, and is valid on any of the following Finish dishwasher products:
Finish Quantum Max
Quantum Max Power&Free
Max in 1
Max in 1 Power&Free (18ct or larger)
Finish Jet-Dry, Quantum Jet-Dry
Finish Dishwasher Cleaner or Dishwasher Freshener (200ml or larger)
The $8 that you will receive will also cover your postage for mailing in the rebate, and the taxes for purchasing the product. All refund submissions must be received by June the 18th, 2015, in order to qualify, and if all of the requirements have been met, you can expect to receive your rebate in the mail within six to eight weeks.
Click here for the Finish mail in rebate form.