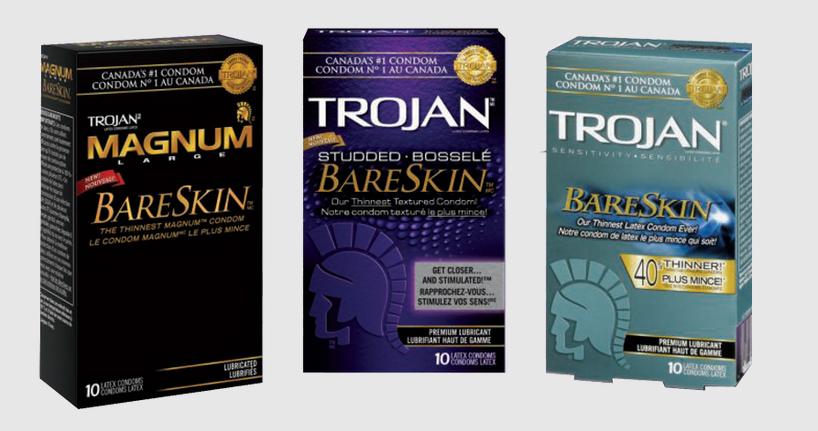 Here is a new mail in rebate offer available from Trojan Canada. Purchase any one of the following three products, and receive a rebate by mail: Trojan Bareskin 10 ct, Bareskin Studded 10 ct, or Bareskin Magnum 10 ct condoms.
The product must be purchased by December the 12th, 2015, and all requests for refunds should be received by January the 12th, 2016. You will be reimbursed up to $12.99, to cover the cost of the product, taxes, and postage.
To receive your refund you must complete the Official Refund Form, available through the link provided below, and attach the original receipt with the purchase price circled and the UPC handwritten on the receipt. The product MUST be purchased from Shoppers Drug Mart Canada in order to qualify for this rebate.
There is a limit of one refund per individual/household. The great part about purchasing products for mail in rebates from Shoppers Drug Mart, is that those purchases count toward the amount you have to spend to get a points offer, and then you get your money back! For that reason, I prefer to do any mail in rebate I possibly can from Shoppers Drug Mart.
Click here for the Trojan Official Refund Form.