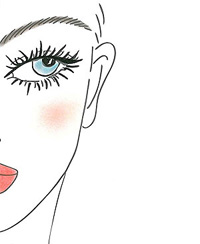 Thanks eri for starting this splendid make-up deals thread on the forum 🙂
I thought this would be fun since I am a makeup fanatic. These aren't all the Makeup Specials of the Week, just the things I find worthwhile…feel free to add

Shoppers Drug Mart:
Quo Brushes are on for 20% off (they are on sale quite frequently, I have several and the quality is fantastic and rivals dept. store brands like Lancome and MAC)
Marcelle Eyeshadows & Mascaras are on for 6.99 (Another good Canada-only brand)

Pharma Plus:
Maybelline Great Lash Mascara & Shinylicious Gloss 3.99 (offer at Rexall too)

Zehrs and Superstore:
25% off select Revlon Products..

Also
Don't forget the Clinique GWP at the Bay and the Shiseido one at Sears. If you are wondering what is useful from Clinique, I like the Buttershines & Blush as well as the Mild Clarifying Lotion (Toner, alcohol free) and from Shiseido their Sunscreen is pretty good.