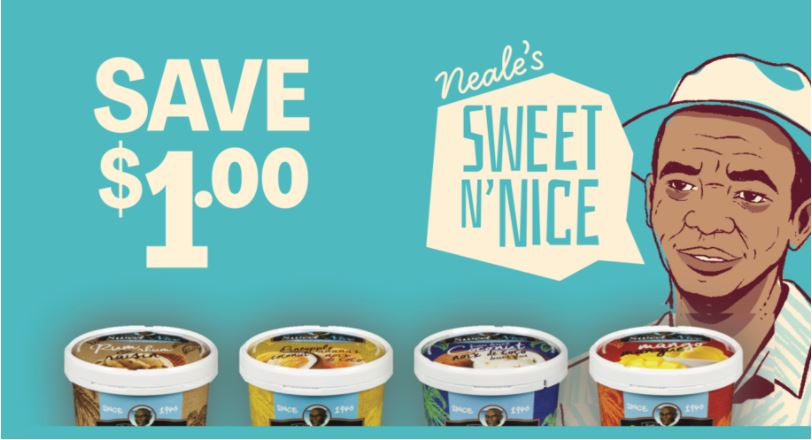 A new printable coupon for Neale's Sweet N'Nice ice cream is now available and you will find this coupon through the link at the bottom of this post.
The coupon has a limit of one coupon per item purchased and is valid until the end of this year, December the 31st, 2021. When printing the coupon do make sure that you print the entire page so that the coupon is valid.
If you are not sure where you can purchase this ice cream, you will find this information at the top of the coupon page. You can find Neale's Sweet N'Nice ice cream at Sobeys, No Frills, Metro, Freshco, Foodland, and Coppa's Fresh Market.
Neale's Sweet N'Nice ice cream is nut-free and is certified kosher. The ice cream is made with all natural ingredients and comes in five flavours: Mango, Coconut, Guava Passion Fruit, Pineapple Coconut, and Rum and Raisin.
Click here to print your coupon.