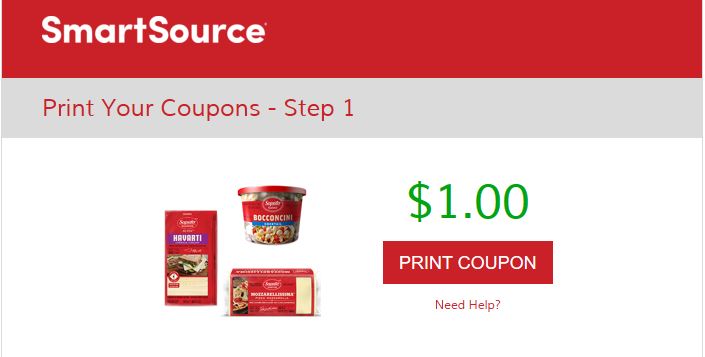 Holiday entertaining often involves cheese trays and the like, and in time for Christmas festivities, Saputo has a new coupon available for you to print to save $1 off Saputo cheese.
The coupon is a hidden SmartSource coupon, and can be accessed by clicking the link below. SmartSource coupons allow two prints per browser. You will be able to print it twice in whichever browser you are currently using when you click through the link, and if you'd like more prints, you can switch to a different browser and open the link once more. You can do this until you run out of available browsers to use.
The coupon is valid until January the 2nd, 2020. Although not on sale this week, No Frills Ontario often has good sale prices on some of the Saputo cheese products, so keep on eye on their flyer.
Click here to print your coupon for $1 off the purchase of any Saputo cheese product.