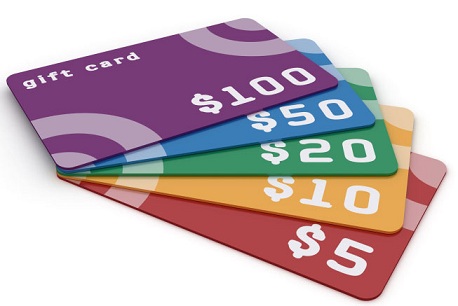 The latest trend among retailers is to offer store credit in the form of gift cards or bonus points when you spend a certain amount of money at the store.  It is not uncommon to see "spend $100, get a $25 savings card!" or some other catchy title splashed across a flyer or sign.  Sometimes the offers seem too good to be true, especially when the savings will be 50% or more.  And, nine times out of ten the deal is too good to be true…
The initial claim of 30%-60% off gets your attention.  With the excitement building, you furiously read the fine print to see how you can get in on this fantastic deal and then…there it is.  The tiny little detail that kills your joy in a split second:  "savings pass is redeemable on your next purchase of $100 or more".  And what's more, retailers will usually tell you when you can spend the savings pass.  Hmmm…better write that one down on the calendar or the entire promotion will be good for nothing.
I find these promotions misleading and frustrating.  Why would a retailer make an outlandish claim (save 50%!) only to squash all excitement by bogging it down with fine print to make the deal a waste of your time?  If the goal is to catch your eye, then this is a highly effective marketing gimmick.  However, it seems absurd to lure a customer in just to disappoint them in the end.
What do you think of savings passes?  Do you find them frustrating?  Or, are they a savvy marketing tool?  Let us know!