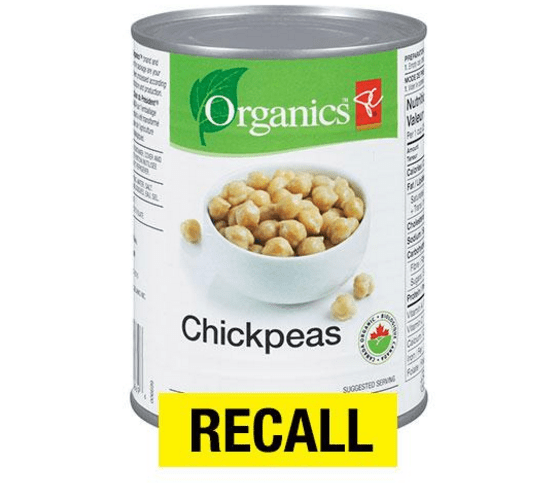 Many of us bought canned beans and vegetables for multiple PC offers over the past few months, and there is a recent recall that may impact cans of chickpeas in your cupboards.
Presidents Choice has recalled cans of PC Organics Chickpeas with best before dates of 2018 AL 23 / 2018 AL 18 and a UPC of 060383708696.
They say that there is no health concern, but the quality of the product may have been compromised.   Customers can dispose of the product or return it to the place of purchase and the customer service desk will provide a full refund, with or without a receipt.
Since no receipt is needed, most Loblaws banner stores will carry this and it could be returned to a store closer to you.  Full details on this recall here.
Other recent PC recalls include