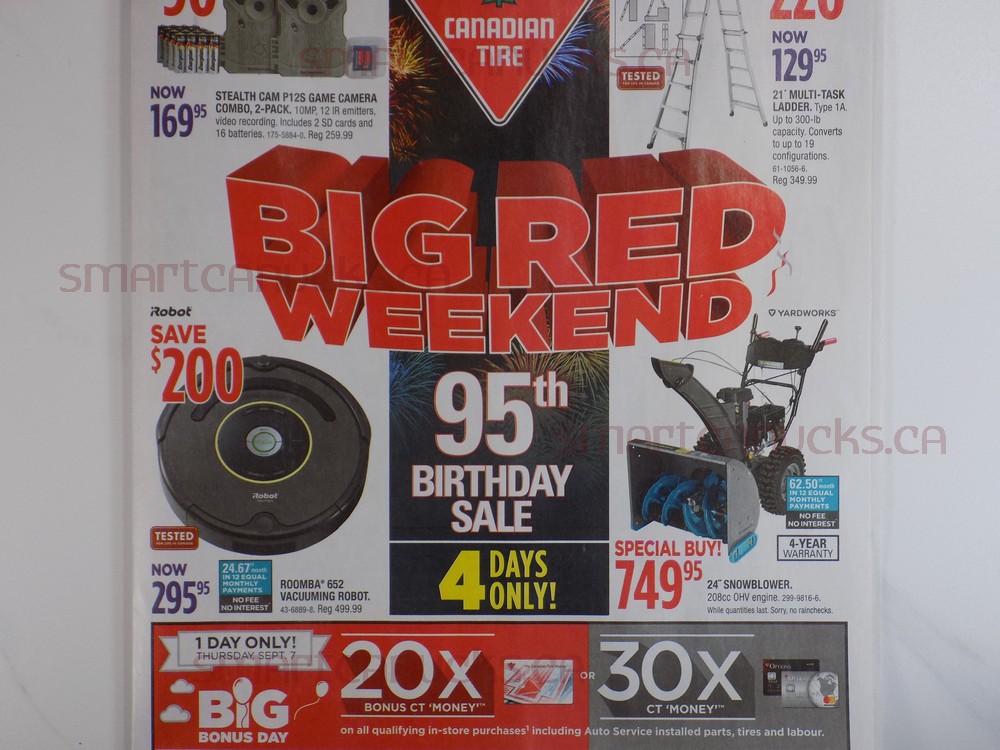 Need anything from Canadian Tire?  Shop on Thursday 7th and get 20x e-CT Money on your purchase!  Shop with your Canadian Tire credit card and get an additional 10x CT Money.
We have a sneak peek of the Big Red Weekend flyer valid Thursday to Sunday but don't forget that the regular flyer for this week will also be valid through Thursday.  Weekend deals include
Coleman double high queen air mattress with pump $59.95
Mobil oil 50% off
20pk yard bags $7.95
4pk Rain-X winter windshield fluid $12.95
Energizer Max 12AAA / 20 AA / 6x9V packs $9.95
Fresh Start cat litter $4.35
up to 80% off cookware
See the flyer sneak peek here.