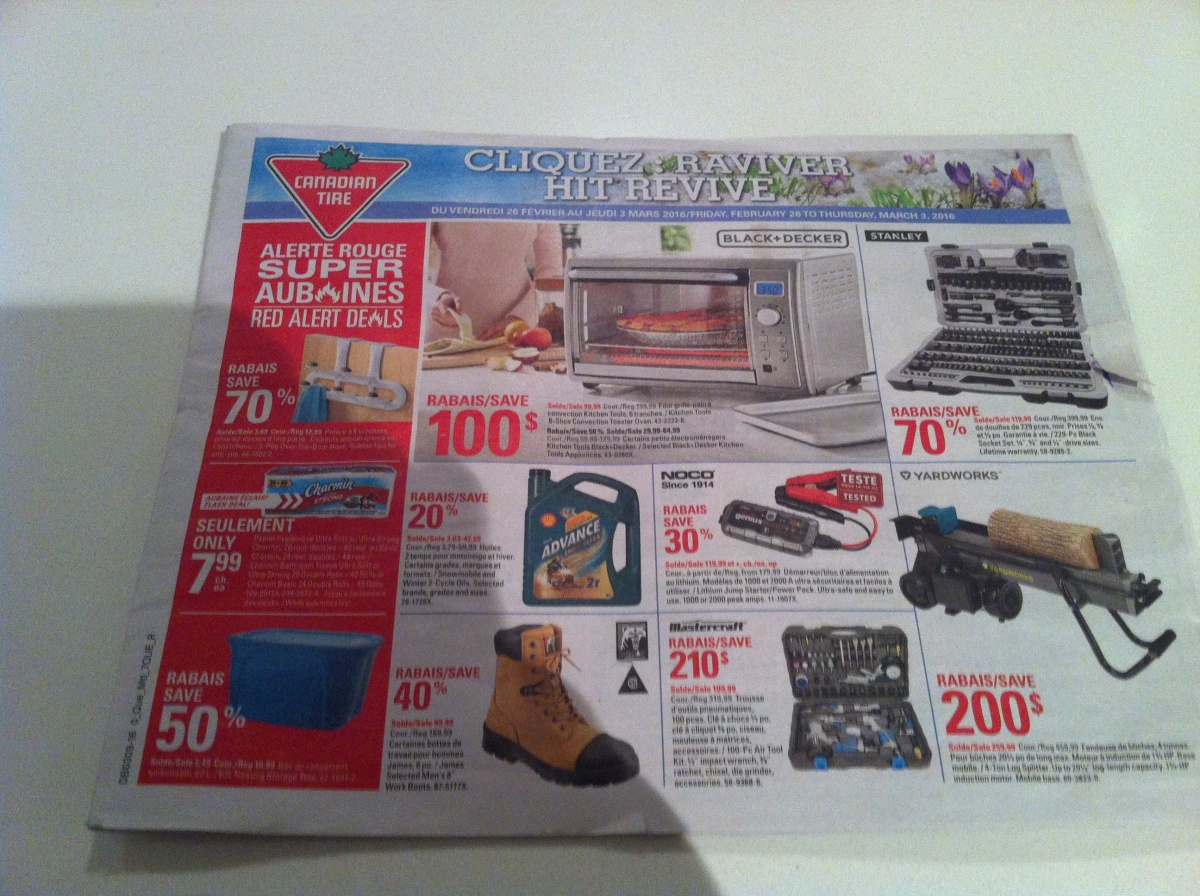 We have a sneak peek of the upcoming Canadian Tire flyer and there are some household deals worth checking out.
Scotties 6pk facial tissue $3.99
Cat Chow / Dog Chow 25% off
Charmin Ultra/Strong 20 double rolls or Charmin Basic 24 double rolls $7.99
Storage totes 50% off
Tide Clean Fresh $3.99
They also have 25% off select P&G cleaning products with an advertisement to use your Brandsaver coupons, so they may have some new ones soon.
You can earn 50x e-CT Money(worth 20%) on these products:
Closet kit $69.99
Extra strength garbage bags 80pk $8.99
Select bird seed
Tires for wheelbarrows
Rainfresh water filters & kits
Duct Tape
Plus a coupon for 10x Canadian Tire money on eligible gas purchases.  This is the Quebec flyer so there may be some differences in other regions, but the Canadian Tire flyer is usually fairly similar across the country.  Click here to view Tioma's flyer sneak peek.