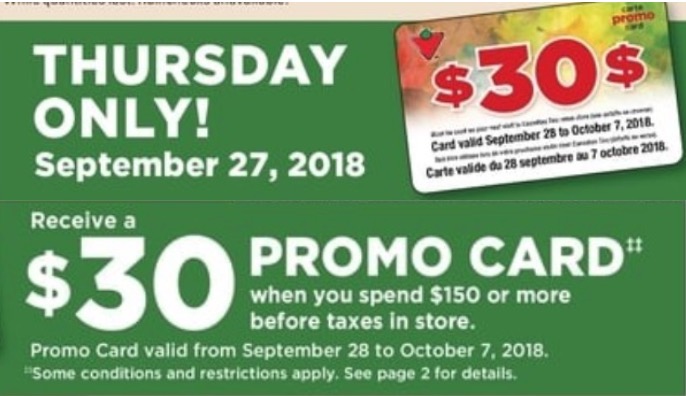 Canadian Tire Flyers has great offers that include:
Get $30 Promo Code when you Spend $150. This offer is valid today only.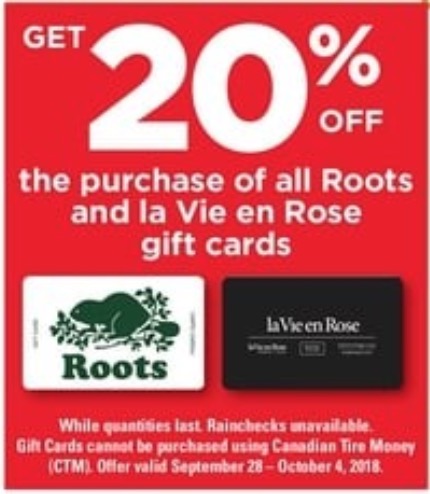 Save 20% Off on your Purchase of Roots & La Vie En Rose Gift Card. This offer is available from September 28 until, October 4 2018.
Also,
Canadian tire has a Thanksgiving Sale, where you can save up to 75% off many items!
Click here to view Canadian Tire flyers.