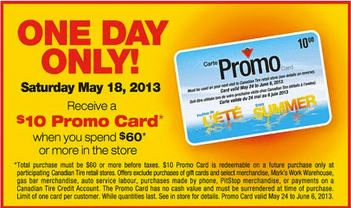 Receive a $10 promo card when you spend $60 or more at Canadian Tire store (one day only). This offer is valid on Saturday, May 18, 2013 only. Limit 1 card per customer. While quantities last.
This Canadian Tire promo card is valid on May 24 to June 6, 2013.
Click here to view Canadian Tire flyer.