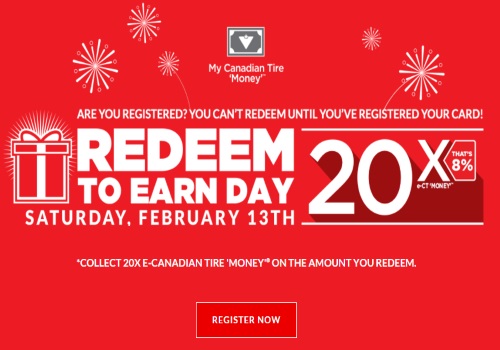 This Saturday, February 13th, 2016 get 20X the e-Canadian Tire Money on the amount of e-Canadian Tire Money that you spend. 20X the e-CT Money is equivalent to 8% which means when you spend $100 in e-CT Money, you will earn $8 back. Keep in mind that this is valid only for e-Canadian Tire Money and that paper money will not be accepted for this offer. This offer is in-store only.
Don't forget to register before you attempt to redeem!
Click here to view Canadian Tire's newest flyer.
Click here to get more information about Canadian Tire Money.