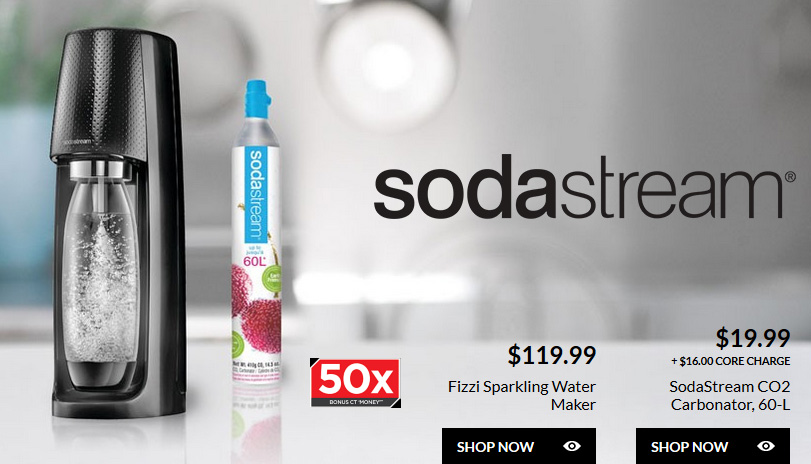 Do you have a Sodastream soda maker from the many promotions they have offered over the past few years?  Now is a great time to buy refill CO2 containers.
Canadian Tire is selling 60L CO2 Sodastream Carbonators for $19.99 this week which is a regular sale price for them.  But you earn 50x e-CT Money on your purchase.  Since you are trading in an old CO2 bottle, you get the $16 core charge back, but still earn e-CT Money on it.  So you get almost $7.20 back in points for your $19.99 purchase – the lowest price I have ever seen SodaStream refills sell.
See the entire Canadian Tire flyer here.