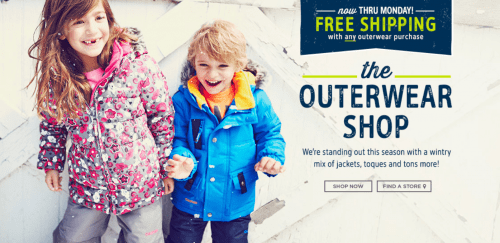 Carter's OshKosh B'Gosh Canada has a great deal online now that will help you get your child ready for cold weather! Right now at Carter's OshKosh you can enjoy free shipping on your order with any outwear purchase!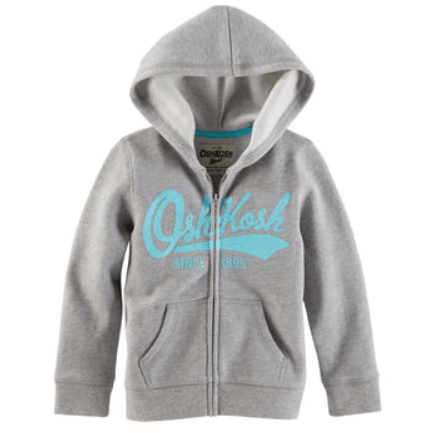 While the promotional pictures for the free shipping deal show snowsuits, there are a variety of other fall-ready outerwear pieces that you can purchase from Carter's OshKosh as well. This OshKosh B'gosh Heritage Hoodie sells for $14, and since it's considered outerwear, you can enjoy free shipping on your order with this item as well. This vintage fleece hoodie is warm and cozy, making it a perfect layering piece on chilly fall mornings.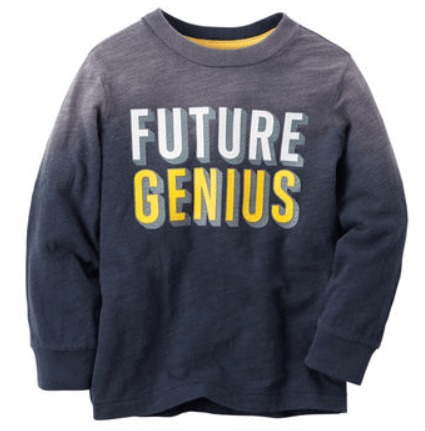 Carter's OshKosh also has some great deals on new fall markdowns for $7.99 and up. If you do a little searching, there are a few items you can find for less than $7.99 such as this Carter's Faded Tee. Originally sold for $8, you can purchase it now for only $5.99. This long sleeved cotton jersey tee is great for fall and has a faded wash and a cool slogan on the front. You can pair it up with jeans, cargo pants, corduroys, or just about any bottom.
The free shipping with outerwear purchase ends September 28, 2015. All qualifying outerwear pieces are marked online. Carter's OshKosh normally charges $8 flat rate shipping, but if you add a qualifying outerwear piece to your cart, you can enjoy free shipping on your entire order.
Click here to shop deals online at Carter's OshKosh B'Gosh Canada.