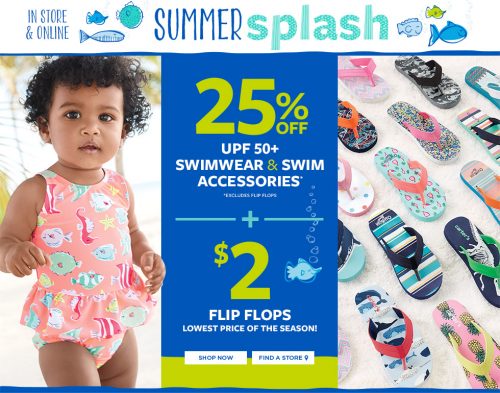 Carter's OshKosh B'Gosh Canada is hosting a great warm up to summer sale where you can save 25% off on swimwear and swim accessories and also grab flip-flops for just $2. Normally the flip-flops would cost you $6, but today you'll be saving yourself 66% off from the original price.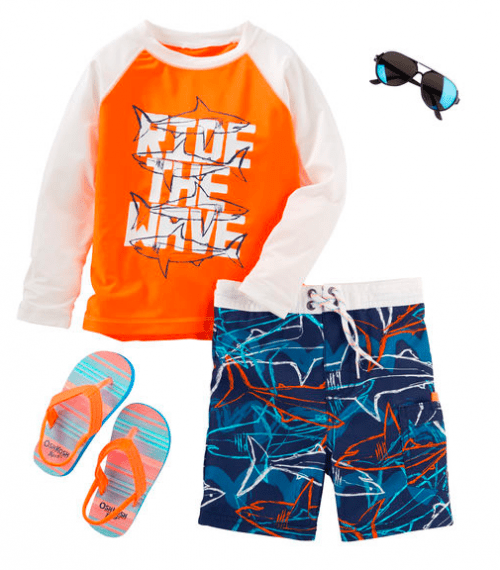 If you wanted to grab a complete outfit, such as the shirt, short, sunglasses and sunnies combo shown above, you could spend just $36.50. Normally, an ensemble like this would've cost you $52, but with the 25% off swimwear and accessories sale, plus flip-flops only being sold for $2, you'll be saving $15.50.
Carter's OshKosh B'Gosh offers a standard rate for shipping of $8, but when you buy any swimwear purchase you will qualify for free shipping.
Click here to begin shopping at Carter's OshKosh B'Gosh Canada.