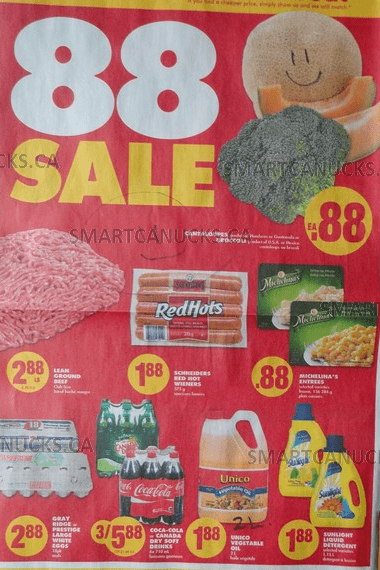 Fire up your printer for this amazing deal on Sunlight laundry detergent at No Frills Ontario this week. In the flyer valid until the 21st of March, No Frills has Sunlight laundry detergent on sale for an already very low price of $1.88, but there is a coupon that you can print for $1 off the detergent, meaning you will pay just 88 cents per jug.
You can find the coupon through the link below, and it is a SmartSource coupon, so the limit of two prints per computer applies. Some people have success printing more copies by using different browsers, so if you really want to stock up you can give that a try.
No Frills may have limits in store on the product, so planning to do transactions of say, four at a time, may be a good idea. They may also be hesitant to take a large amount of printed coupons at once. To avoid this, you can always price match elsewhere if there's any left in stock elsewhere.
Click here to print your coupon for $1 off Sunlight laundry detergent.
Click here to view this offer in the No Frills Ontario flyer.